Today, I visited the Woodlands Integrated Transport Hub (WITH). It opened and started operating yesterday, 13 June 2021, Sunday. WITH is an air-conditioned bus interchange linking Woodlands MRT stations (both North-South Line and Thomson East-Coast Line) and Causeway Point. At 41,500 sqm, WITH is the largest integrated transport hub in Singapore. It is also the 11th integrated transport hub in Singapore. 
All bus services have started operating at the Woodlands Temporary Bus Interchange (WTBI) to WITH except four bus services 925/M, 950, 961/M and 965. These bus services will continue to run in the temporary interchange (WTBI). If you are taking these bus services, you may refer to the below berth allocation figure. (LTA Newsroom)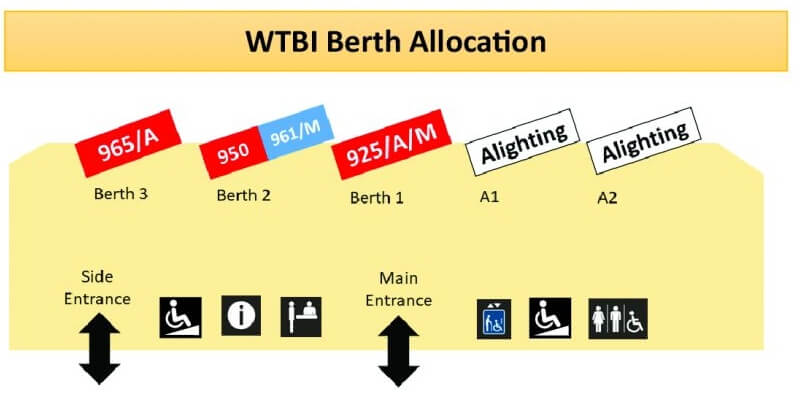 Woodlands Integrated Transport Hub Layout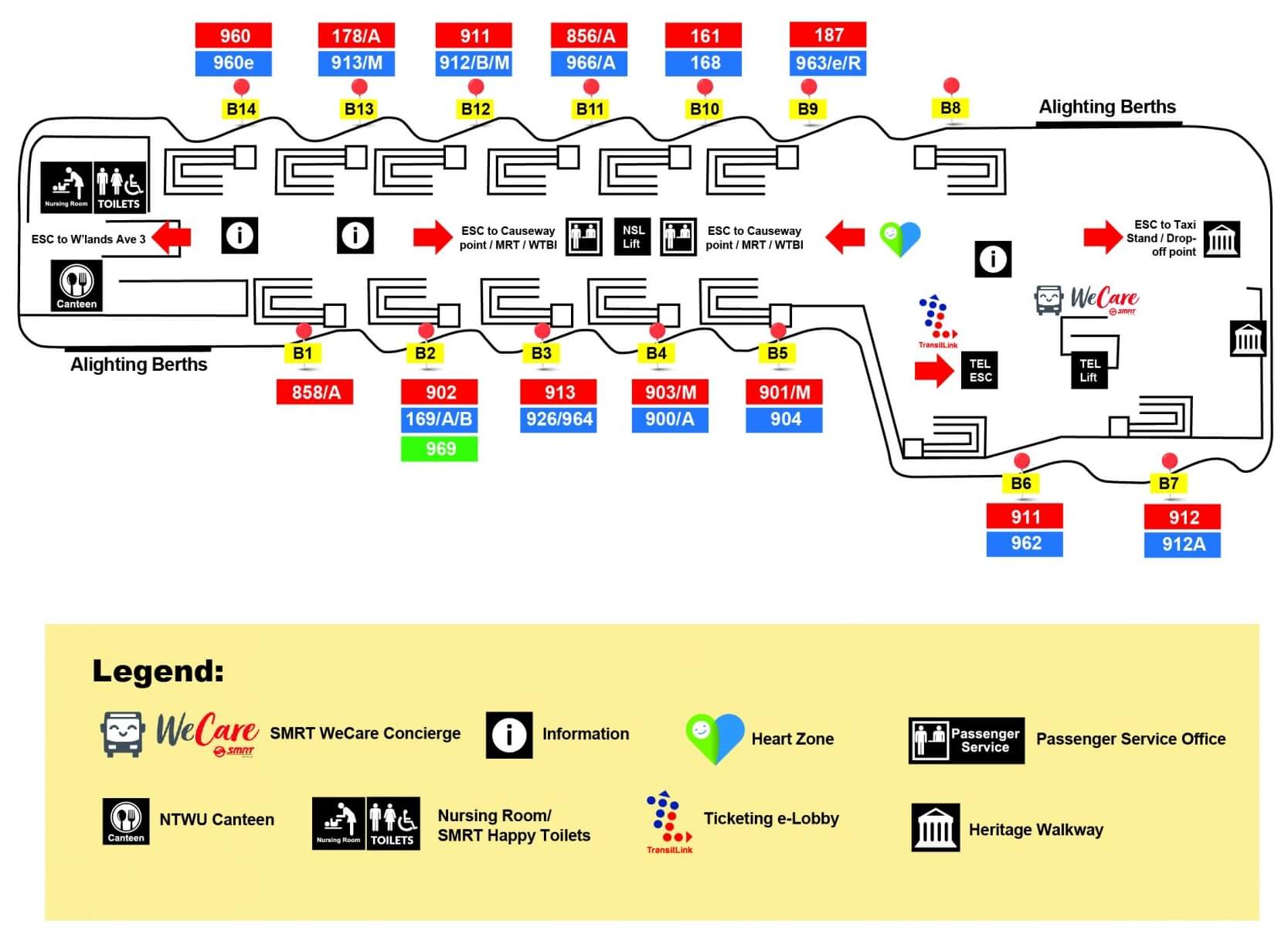 Some History…
WITH formerly known as Woodlands Regional Bus Interchange. It opened on 10 February 1996 with former Prime Miniter Mr Goh Chok Tong gracing the occasion. The Woodlands MRT Station also opened on the same day for service. On 12 March 2016, Woodlands Regional Bus Interchange temporary ceased operation for extensive upgrading works. The Woodlands Temporary Bus Interchange took over Woodlands Regional Bus Interchange for operation until 12 June 2021.
Gallery
Closing Words
Personally, I am so excited and welcoming the Woodlands Integrated Transport Hub. With the air-conditioning and good lighting, it is so much more comfortable than the temporary bus interchange. However, I also miss the day taking the bus at the temporary bus interchange. It is now a history in my memory. 😊
PS:  Subscribe to my mailing list so that I can notify you of my new blog posts.